It's not surprising that when Autumn/Winter hits in Sydney, the realisation that we won't be wearing a bikini anytime soon prompts our attitude to do a bit less than we probably should...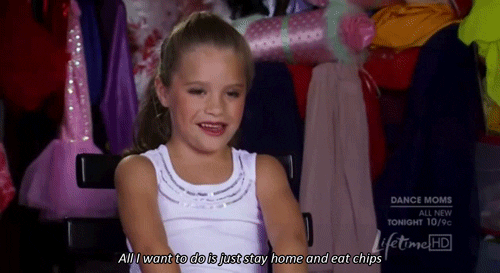 Guilty. But apart from the obvious effects from moving less such as weight gain, there are far more serious implications on your health that you may not realise.
Experts at  the World Health Organisation say that every week spent inactive is roughly the equivalent to smoking a pack of cigarettes- as well as being the fourth largest global killer in the world, being sedentary kills more lives than smoking, diabetes and obesity combined. 
I know. Don't get us wrong, there's always time for a guilt free sofa sesh- even in Sydney. But being aware of the long term effects you get from getting too comfy, may alter your decisions from now on...
Sitting more can...
- Lead to weight gain, cancer,coronary heart disease, type 2 diabetes, mental illness, and dementia- to name a few
- Increase tiredness and fatigue *the irony*
- Increase levels of hunger hormones- ie. you ate the whole damn lot
- Decrease quality of life and happiness
- Emphaise anxiety and depression
Moving more can...
-Extend your life by around 4 years
-Reduce your risk of heart disease, cancers and weakened bones
-Increase brain chemicals which promote better memory and learning)
-Stimulate endorphins can lift mood and de-stress
-Control weight and offset calorie-dense diets *win*
-Give you more energy with better metabolism, muscle strength and endurance
Action plan:
1.Set a reminder on your phone to stand up and move every hour to get the blood flowing
2.Swap your sit down desk for a stand up one
3.Stand up on the bus/train- good for your core and balance- *double win*
4.Workout, walk, run, swim for 30 mins a day
5. Dance like no ones watching...even when they are. Wherever, whenever, just shake what your mumma gave ya to fire up endorphins, motivation and get you back on the go
 Lizzie B X
Founder of Lean Bean Fitness & Lean Bean Retreats. Fancy a chat? Say hi at info@leanbeanfitness.com Or...