Since opening our Bondi studio, me and the girls at LBF have been doing our absolute best to get with Leo... *Dicaprio...who else*- but to be honest, we're pretty naughty lots of the time (and probably chuck the wrong thing in the wrong bin every now and then) BUT, that doesn't mean we can't all at least try to be King *or Queen* of the world...
🌍
Confused? Basically, we're jumping on the eco bandwagon, along with Leo, 1MillionWomen and Who Gives a Crap to do our very best to become dedicated #GREENBEANS.
Inner monologue - "Yeah yeah yeah piss off, you're a great human well done"
We're not telling you to jump up a tree *just yet*....but you can do your bit, without actually doing much at all. Here's a couple of the easiest ways to go #GREENBEAN and boost your endorphin levels while you're at at...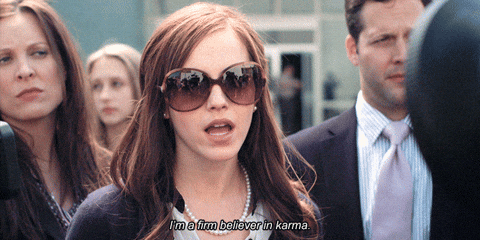 1. Give a crap.
If i'm honest, the original reason i swapped to who gives a crap loo roll was for the poo jokes...but also coz' i like the wrapping. Then i really looked into what they were all about, and in the time i've been plastic fantastic, they've saved 30,797 trees. Guilty? Hmm. Switching? Why not eh.
2. Get some friends. 
'Bring a Buddy' for free to every Yogi Bean class- boys and girls welcome, just chuck a dollar or two in the '1MillionWomen' pot at the studio. Do good and feel even better. Namaste.
3. Have a drink.
Purchase a Lean Bean Bottle so you can bin less and refill more (+ half the cost goes straight in the charity pot...WIN) $30.
Get on insta NOW and snap everything that makes you a #GREENBEAN!
 Include hashtag and tag LBF so we can see and share the goodness.
 ***2 x week unlimited class pass for only $40!***
Boxing / Barre / Yoga + Hiit training specifically for females in the heart of Bondi Beach... Come and play with us! 
  Lots of Love, LB X
Founder of Lean Bean Fitness and Lean Bean Retreats.
Fancy a chat? Ask me anything.